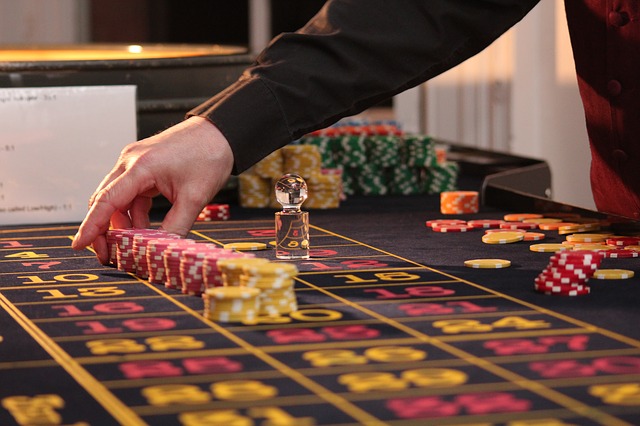 Poker in the Online World
Online casino gaming has become the number one substitute for the "real thing"- live casino action. Poker online is a fun way to play, avoiding the busy atmosphere of a real casino. What are the differences between playing online poker and real poker in a casino?
Comfort
In the comfort of your own home, you can log in to your favorite casino server and begin playing. The level of comfort may be helpful in making the right decisions when it comes to gambling, and the amount of money to gamble. You can play online poker in your pajamas if you so wish!
Convenience
A lot of online poker players choose to play online because of convenience. Online poker is available anywhere, 24×7. Real casinos are not located everywhere and thus, not as convenient. While playing online may be more of a risk because you don't get to physically see your money being used, the convenience factor plays a big role in how people wish to gamble. A lot of casino sites offer a guarantee of safety in gambling.
Anonymity
A positive of online poker is being able to mask your identity. This is a positive for those who do not wish their identity to be known. Gambling in a real casino puts you out there among the public. Some users may find this as a menacing truth. They don't want to be in public; they don't want to be seen gambling in public. Whether it's because they don't trust the real casino environment or personal reasons, online casinos offer that level of anonymity desired.
Place Your Bets
Live casino betting is often different than betting online. Online betting is usually smaller than live casino action. This is especially true in pre-flop betting. Live casinos will also see a lot more calling than online gambling. The action in a live casino is a bit looser, with more money trading hands than in virtual casinos. The reason behind this could be the level of confidence one has in seeing their actual money being gambled.
Bad Bets
Online betting has more of a tendency for bad bets. This could be due to the players' inability to see their money in front of them and not have a real feel for the table. There are more calls with bad hands online, thus resulting in bad betting.
Pace
Online casino gaming is considerably faster paced than live action casino play. Those who play online may think that playing live takes too long and is too tedious. Live casino may have 30-40 hands dealt in a hour where online casinos may see 60-70 hands dealt per hour. In the online world, players can also play multi-table action.
Conclusion
Online betting is a rising trend that adds comfort, pace and anonymity to gambling. Live action brings bigger bets, the actual feel of the casino, and less bad bets. Both mediums have their positives and negatives. The choice comes down to the player and how they feel when playing.